Our RISE Internship Program
With our RISE (Resort Industry Student Experience) Internship Program, students can gain valuable experience and start an upward journey in the vacation ownership industry through a variety of fun and exciting internship opportunities with Holiday Inn Club Vacations.
A Look Inside Your Journey
The RISE Internship Program provides the structure and resources to teach and develop talented students into successful career professionals through an immersive, holistic and dynamic learning experience in the hospitality industry.
In addition to real-life work experience, interns have opportunities for classroom training, leadership training, networking events and social events with other interns. They also have access to leaders, mentors and other resources for professional development.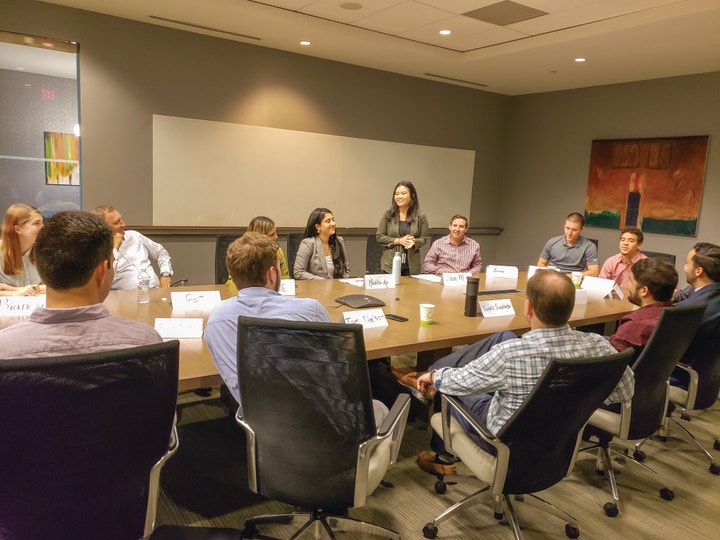 Find Internship Destinations
Internships may vary each semester depending on needs, but new opportunities are springing up all the time. Below is a list of areas where we typically offer internships.
Search Openings
Corporate Offices
Orlando, FL
Accounting
Human Resources
Communications
Project Management
Industrial Engineering
Talent Acquisition
Graphic Design
Financial Analysis
Instructional Design
Learning and Development
Information Technology
Legal
Technical Writing
Sales
Marketing
Revenue Management
Resort Operations
(See current listings for specific locations.)
Rooms Division/Front Desk
Guest Engagement
Industrial Engineering
Grounds/Maintenance
Food & Beverage
Resort Operations (Rotational)
Culinary
Time to Participate
Feel free to search all our current openings, and make note of the timeline below, so you won't miss out on your next big opportunity.
Summer
Hiring Process:
Corporate Roles: January - April
Resort Operations Roles: November - January
Internship Starts: May
Internship Ends: August
Fall
Hiring Process:
Corporate Roles: May - August
Resort Operations Roles: March - May
Internship Starts: September
Internship Ends: December
Winter
Hiring Process:
Corporate Roles: September - December
Resort Operations Roles: July - September
Internship Starts: January
Internship Ends: April