Despite the year's many challenges, Holiday Inn Club Vacations team members fully embraced the Company's core values of caring, courage and creativity in 2020. This was exemplified by their dedication to giving back to other team members and their local communities.
Thanks to Heart Travels, the companywide CSR program at Holiday Inn Club Vacations, team members have opportunities to donate their time, funds or goods to a variety of organizations. While many annual events and fundraising initiatives were postponed or drastically changed in 2020, team members still found a way to selflessly serve others in need.


Companywide Charity Drives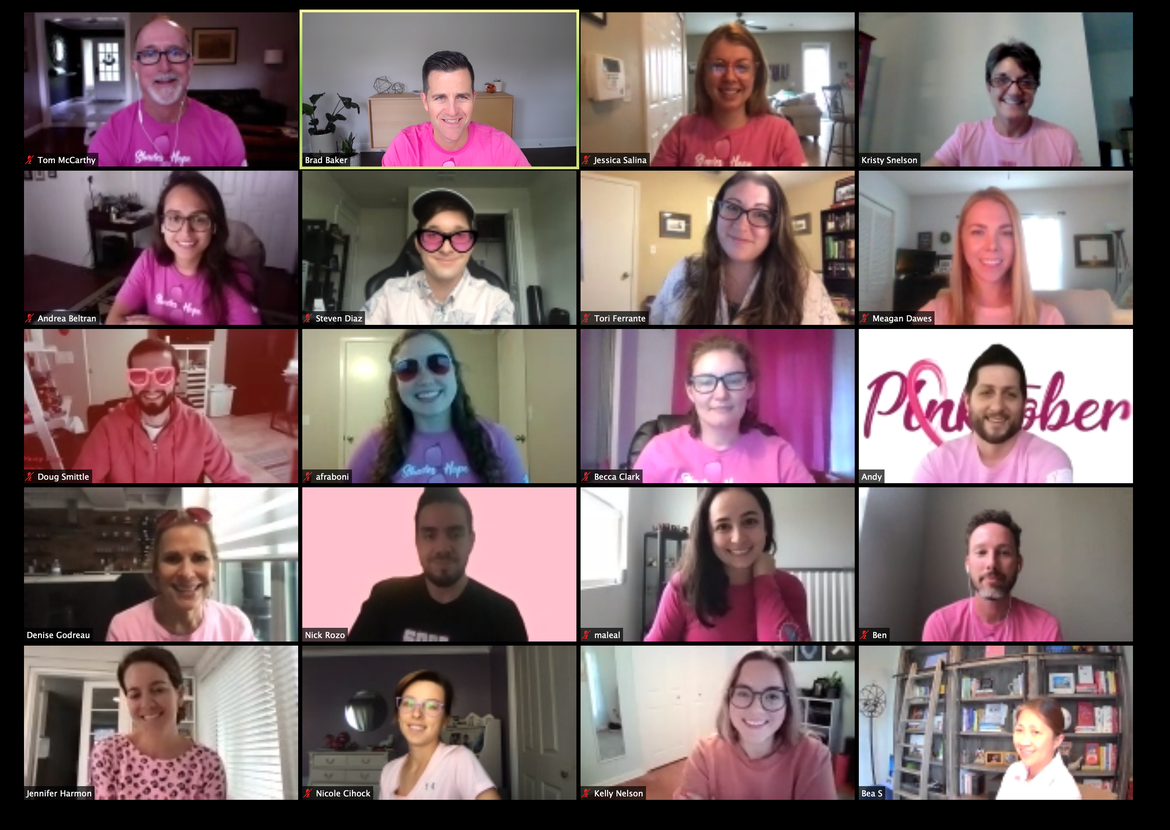 In 2020, four companywide charity drives were conducted: Food Drive, Back-to-School Drive, Pinktober and Holiday Drive. In total, more than $23,200 was raised from these companywide drives, which was distributed to several local and national nonprofit organizations.
To accommodate for team members working remotely and to better serve charity partners, these campaigns primarily focused on fundraising. Regardless of the circumstances, team members still rallied together to generate excitement around these drives – even if it required virtual gatherings or social distancing. For example, team members celebrated "Pink Day" as they have in previous years by wearing their favorite pink gear and taking team photos together (though many of these photos were taken virtually).


Payroll Deduction Donations
Through a payroll deduction program, team members can elect to make weekly donations from their paychecks. The donations can go to any of the Company's core charity partners: Christel House, Easterseals, Give Kids The World and Special Olympics. Payroll deductions can also be made to the Heart Travels Relief Fund, a program that provides financial support to team members who experience unexpected hardships, such as an illness, natural disaster or death in the family.
Weekly donations can be as little as $0.50, but by the end of the year, these contributions add up and become impactful donations. In 2020 alone, more than $43,700 was collected via payroll deductions.


Volunteer Work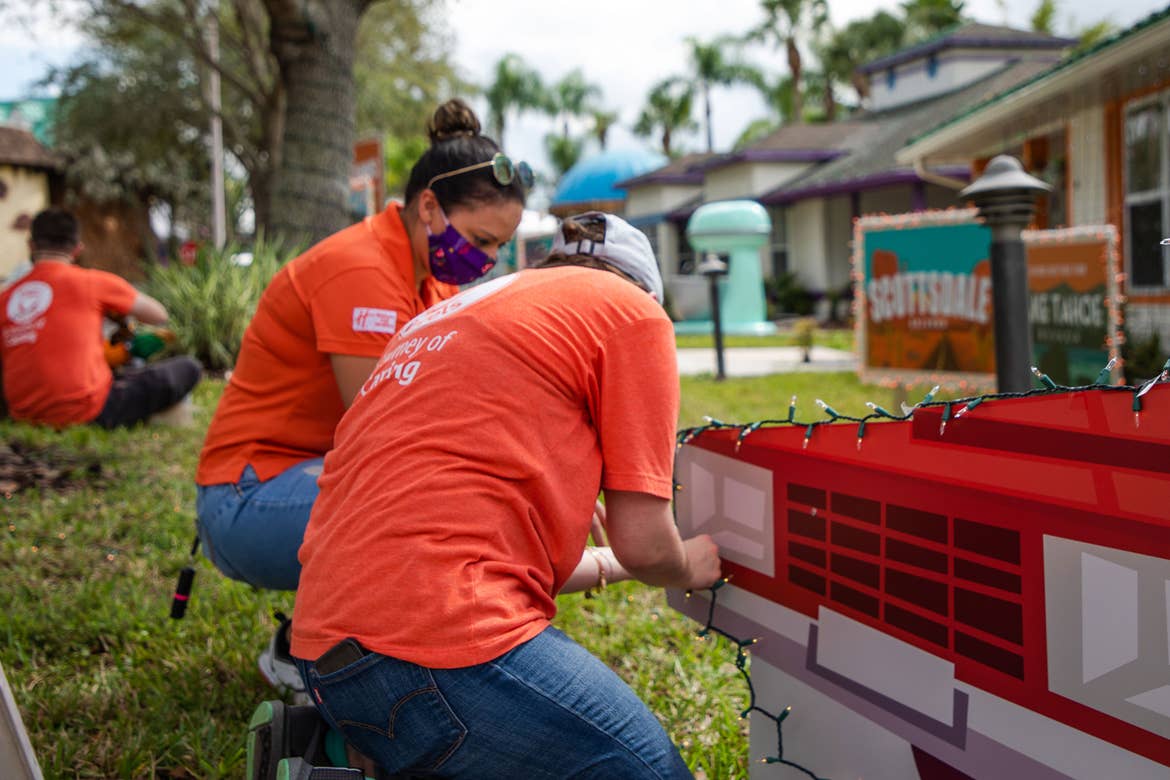 As expected, the pandemic brought changes to the volunteer needs of many of our charity partners. When opportunities did come up – such as setting up the Holiday Inn Club Vacations villa for the Night of a Million Lights holiday event at Give Kids The World – team members quickly and excitedly volunteered. As a result, over 300 volunteer hours were completed in 2020.


2021 Plans
The impressive CSR work completed last year will continue in 2021 through a variety of drives and campaigns – some of which are new initiatives and others are team member favorites.
Food Drive: Throughout the month of March, the annual Food Drive raises funds and donations for local food banks. This year's drive will be even more impactful, as many families are dealing with unemployment or reduced income and looking to food banks for support.
Christel House Virtual Walk: Beginning in mid-April and taking place through the end of May, this new initiative will support Christel House and encourage healthy habits. Team members can participate by walking or running throughout the virtual walk dates and raising funds through flat donations or pledges for each mile logged.
Back-to-School Drive: In July, the annual Back-to-School Drive will return, and team members will collect supplies needed for students to have a successful year.
Cancer Awareness Drive: Slightly refreshed from the typical campaign, team members will participate in the Cancer Awareness Drive this October. The drive will still support the American Cancer Society®, which serves individuals dealing with many types of illnesses and cancers.
Holiday Drive: To close out the year and help spread a little holiday cheer, the annual Holiday Drive supports local organizations that provide gifts and needed supplies to families in need.


To learn more about Heart Travels or the Company's charity partnerships, visit hicv.com/how-we-care.